We are a full time, full service Real Estate Team with a passion for customer service. We are well known for being great negotiators. We pride ourselves on selling our listings for the highest price in the shortest period of time. Our lead generation and follow up tools are on the cutting edge of Real Estate technology. We have a vision based on understanding what the savvy consumer wants from their agent.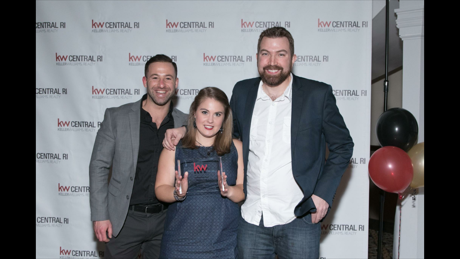 If you want to know more about the value of your home, please check out our Instant Property Evaluation. The median home value in Rhode Island is $237,700. Please check out the community pages on the right side of the page for more information about the median home value in your town. We Will generate a solid estimate for your home's value instantly and free of charge. We will also send you a Patriots or Red Sox Season schedule so you can keep up with our local sports Teams. Please just request a sports calendar in the "Contact Us " section and we will send them out so you don't miss the big game in the new dream home we can find for you after we sell your existing property 100% of market value or better.
We live by principle of adding value to our clients and community. Our biggest source of business is our referral base, repeat business from past clients and referrals from our raving fans. We are the number one Team in the largest Real Estate office in the state at Keller Williams Central with locations in Cranston, East Greenwich and Narragansett and over 50% of our business comes from referrals from past clients or repeat clients. (Check out these Testimonials)
As a dominant presence in the market place, we will generate additional exposure that leads to extra showings and more well qualified buyers for our seller clients. We understand that utilizing our vast network and strong advertising platforms to gain greater exposure for your listing, drastically increases the chance we'll sell as quickly as possible, for the highest possible price.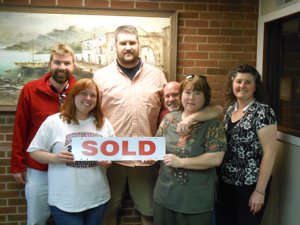 Our results are proven, which is why we receive so many referrals from past clients. You can also check us out on Facebook at the RI Dream Home Page where we share info on the hottest listings in RI and Southern Massachusetts as well as other finance, techie and community information. We're on Twitter, LinkedIn and YouTube where we share local and national Real Estate content if you prefer those platforms as well. Remember, when selling your home, you owe it to yourself to plug into a marketing machine. You deserve top- notch communication and service and the peace of mind that comes with knowing you're working with a Team with a great system and a proven track record.
When you are ready to list with us, then consider it SOLD!
All Listing Consults are no obligation, no fee to home owner